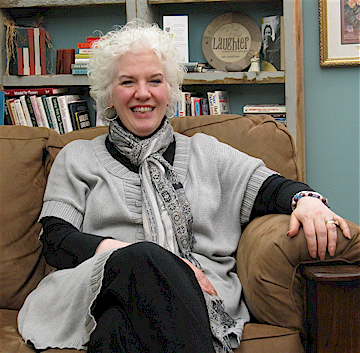 Sharon Petersen, MA, LMFT
Marriage and Family Therapy
Phone: 952.736.8393 | Email: speter9792@aol.com

About Sharon
I am a Licensed Marriage and Family Therapist, licensed in the State of Minnesota, practicing since 2000. My education is as follows:
BA- Business Management – Bethel University, St. Paul, MN
MA-Counseling Psychology – Adler Gradutate School, Hopkins, MN
Graduate Certificate – The Seattle School of Theology, Seattle, WA
Certified in Prepare/Enrich Assessments
My areas of counseling include:

Grief & Loss recovery
Adoption challenges
Pre-marital Assessment
Marital Communication
Panic and Anxiety
Blended Families
Marital Infidelity
Job loss and career Assessment
Issues related to weight
Teen challenges
Parenting of Teens
Childhood and Adult Sexual & Physical Abuse (extensive training)
I am a member of the American Association of Marriage & Family Therapists and the American Association of Christian Counselors. My personal experience, background and education have prepared me for the diverse issues that arise in an individual's life or family. I work primarily with adults and adolescents, age 13 and over.
I have been married to Dennis for 40 years and have 3 grown children and 2 grandchildren. We attend Berean Baptist Church where we have been members for over 13 years.
My counseling philosophy
If there is a philosophy behind the content of my counseling, it is to walk with those who are discouraged, become their personal tour guide in the process of healing and change the trajectory of each person's destiny. There is a plaque hanging on the wall of my office that sums up my beliefs. It says this:
Sow a thought – reap an action, Sow an action – reap a habit, Sow a habit – reap a character, Sow a character – reap a new destiny.
This says it best